Keep an eye on what you eat!
Passion and enthusiasm inspired Cremeria Alpi to look for and retrieve old and nearly forgotten recipes of the Italian artisan ice cream tradition. We offer high-quality treats using only absolutely fresh top-quality ingredients.
You arrange the Party, we provide the Cake!
Ordering of cakes. Better and more digestible, made with the best ingredients. American Cakes, Semifreddos, Traditional cakes, without artificial flavors or mixes.
Please Remember!
Our ice cream's ingredients are all fresh and natural, and our sorbets
are made of only fresh seasonal fruit, water, and sugar.

only fresh seasonal fruit
We use only natural and healthy fresh ingredients. Hydrogenated fats, artificial flavors and mixes are banned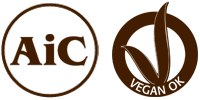 Celiac disease and intolerance
We have gluten-free products, in compliance with the requirements for certification of the Italian Celiac Association.

We are Eco-sustainable
From fresh raw materials and strictly selected locally to biodegradable cups.
If you are a catering professional and would like to offer your customers artisanal top-quality desserts handmade with natural and healthy ingredients, please contact us!
Visit us and taste our treats!