"UN MONDO DI GUSTI" Card is your personal fidelity card, it's free and you can get it at our stores.
With the Card you can collect many many points that allow you to get fantastic Vouchers worth 4, 5, 6 and 8 EURO.
You'll have 10 POINTS for each EURO you spent: Points are directly loaded on your card when you get something at our stores.
Also, during the various promotion programs, we'll make available to you additional points (called Bonus Points), related to initiatives (events, games, surveys, etc.) that will every timecommunicated and promoted by CREMERIA ALPI
Bonus Points will be automatically upload in your Card Acount by our fidelity program system.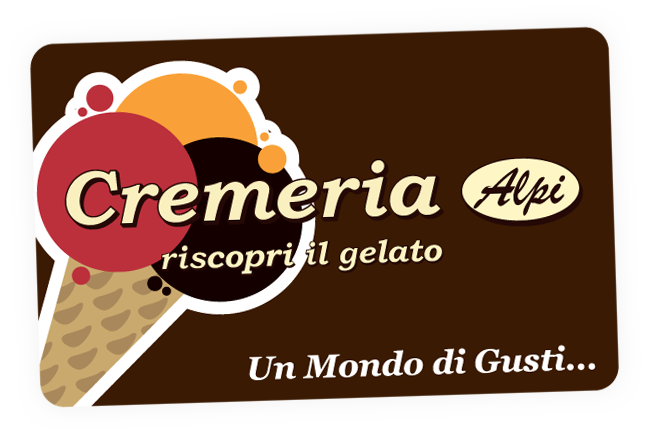 How can you use the points?
You can convert the points you collected on your Card in Vouchers, using them whenever you want to eat our specialties.
With 800 points you get a Voucher worth 4 Euro
With 1,000 points get a Voucher worth 5 Euro
With 1,200 points get a Voucher worth 6 Euro
With 1,500 points get a Voucher worth Euro 8
To know more about "UN MONDO DI GUSTI"