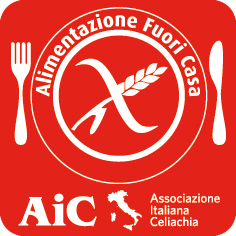 Celiac friends are more than welcome!
All our products are gluten-free, we have complied with the requirements for certification of 'Italian Celiac Association, selecting the best raw materials.
Anyway we want you to choose our specialties for their quality, not for the absence of gluten!
The prices are the same for everything,a cake, an ice cream or crepes, our products are all gluten free*.
* Only exceptions cones and corn flakes (we even those without gluten)